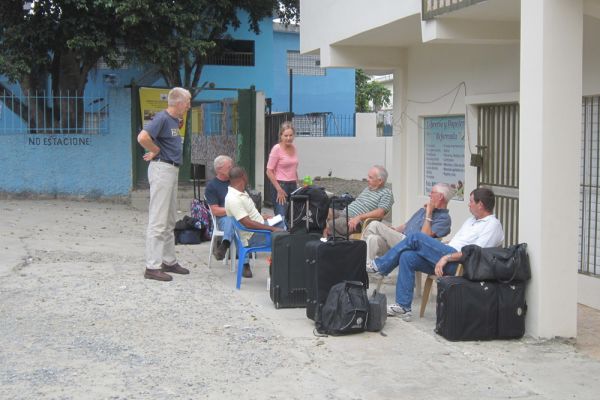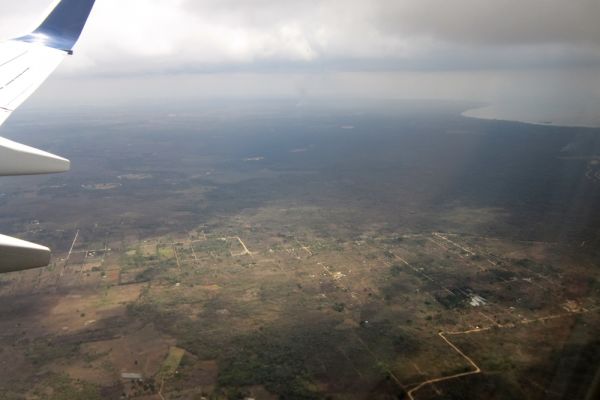 Today was our travel home day.....we left with mixed feelings. It was really starting to feel like home. After breakfast, we did our final packing up.
When we had said our goodbyes to Rachel and her crew and to Guido and everyone else at the mission centre, and did some last minute checks to make sure we had everything, we loaded up Daniel's van. Victor also came with us to say goodbye. The traffic on the way to the airport was not too bad, not as crazy as we expected it to be. We arrived in good time, and said our goodbyes to Daniel and Victor. Then we all went into the airport to begin our long journey home. Thankfully this time we didn't have any delays or flight changes. There was a pretty cool sunset, and it was incredible to see it above the clouds. We got to see it on the plane before it actually happened below! It made me think about the song "How great is our God". When we landed in TO, it was a shock to step out into the 6 degree weather......it felt SO COLD! LOL. It's been a wonderful experience, one that i would definitely repeat! :) Goodbye for now......





Read More
Read More
Today we did a lot more work on the walls of the second storey, and we got quite a...
Read More
Read More
Read More
Read More
Today was our day of rest, and we worshipped at Guido`s church this morning.
Read More
I`m sorry about the delay in blog posts, but the internet has been down a lot here lately. The power often goes out here...
Read More
Today we started installing the windows and doors on the classrooms of the ground level. Today we went...
Read More
As i write these last blog entries, our team has already arrived safely home from a wonderful time in the DR. Sorry for the...
Read More