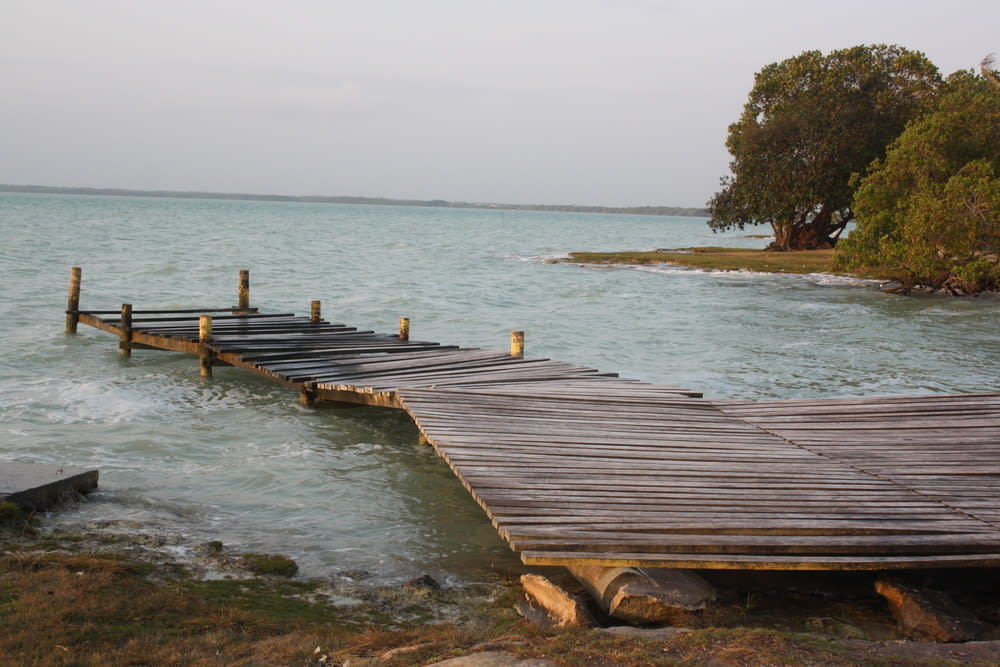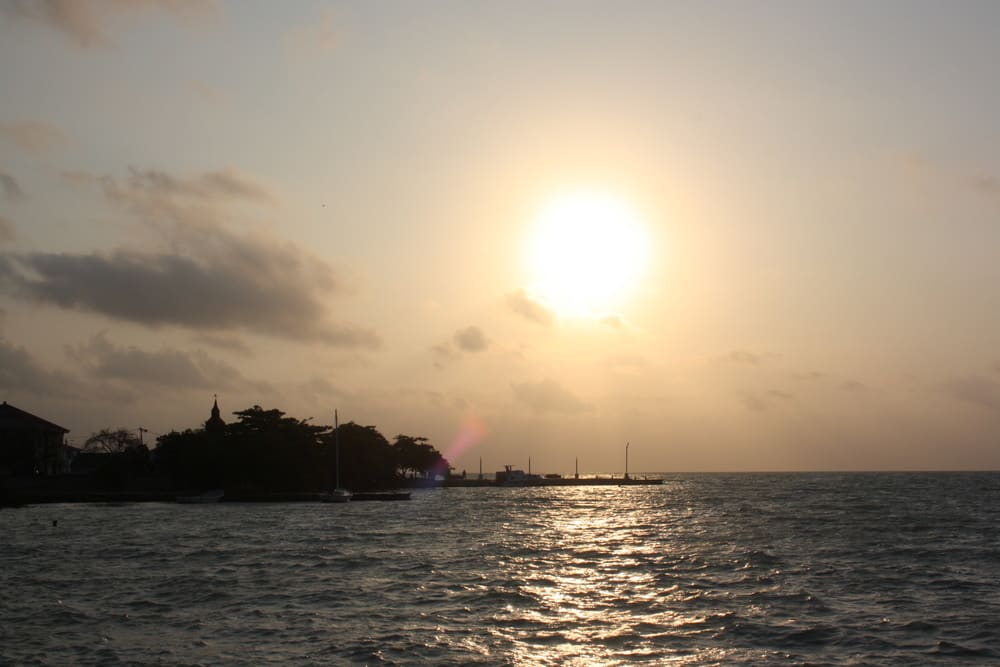 Good morning to you all from the patio of the Hol'ol K'in guest house.
Each morning we are blessed to view God in all His glory as we watch the sun rising over the calm waters of the Caribbean Sea. (along with the sweet sounds of birds and the early morning community dog choir) I enjoy my morning devotional walk along the streets of Corozol, acknowledging the friendly Belizians, and enjoying the warmth of the sun.
Our team is doing well, connecting with each other and meeting many children, young people, adults, and seniors. Whether it is on the work site at PDS, the classrooms and sports fields of Cornerstone High, or the communal meals and times of worship; GOD is with us and watching over us.
Our hosts, at all the sites, have been and continue to be wonderful and inspiring. Our introduction to the national dish of Rise and Beans, flavored with stewed chicken and planteen, has been great.
Today we are traveling down river to view an Mayan Ruin. Everyone is excited to enjoy a relaxed day, to re-energize for the remaining three days of the trip.
Our devotional for the day is Psalm 148, where we are reminded to be God Worshippers as we view His splendor through creation. "Praise the Lord"
From Thunder Bay Hands team to the EduDeo Team, thanks and God Bless!!
Al Bron
Hola Mis Amigos, Greetings to all our friends from the Hands team in Belize. It is the morning of our sixth day,...
Read More
Teachers across North America have been leading their schools and students through crisis the past few weeks. As schools have closed, they are behind the...
Read More
"I am making this my story: to be a worshiper of God as the only one who deserves praise and worship. And...
Read More
"I would like to thank God for the different moments we have spent in His presence through the different teachings we have...
Read More
Read More
Read More