The EduDeo Ministries Board of Directors is excited to announce the hiring of Phil Beck as Executive Director.
Phil will become the third Executive Director in the history of EduDeo Ministries (formerly Worldwide Christian Schools Canada), and will begin the transition to Executive Director immediately.
Phil joined EduDeo in 2012, after serving as Nigeria Team Leader for six years with Resonate Global Missions (formerly Christian Reformed World Missions). Phil also served as a teacher, both in Canada and Nigeria.
As Operations Director, Phil works to keep the EduDeo team smart and healthy as they pursue their ministry goals. Phil is known for his deep care of the staff, as well as his strength in moving forward initiatives such as strategic planning and organizational measurables.
"It is an exciting time for EduDeo, and the Board is very excited to welcome Phil into the Executive Director's chair, where his heart for EduDeo's vision and mission will be felt," says Jeremy Jagt, Board Chair. "Phil has been an integral part of EduDeo since he joined the ministry's leadership team. Phil has a passion for people and is a compassionate, thoughtful, and engaging leader and we are very excited for EduDeo's future under his leadership."
Outside of EduDeo, Phil currently serves on the Board of Helping Hands Street Mission in Hamilton, Ontario. Phil, his wife, and their son are active members of Meadowlands Fellowship Christian Reformed Church. Phil holds a Bachelor of Arts and a diploma in Christian Education from Redeemer University, and a Masters of Arts in Organizational Leadership from Eastern University.
"I am humbled and thrilled to have the opportunity to serve as the next Executive Director and am eager to take on the challenge," says Phil. "I am passionate about the work of EduDeo Ministries. I am deeply committed to its vision of seeing communities transformed by the Gospel and its mission of advancing Christ-centred education for children worldwide. God is using EduDeo Ministries to bring about Gospel-led transformation, and I desire to see it continue to grow and flourish."
Join us in welcoming, supporting, and praying for Phil as he moves into his new role!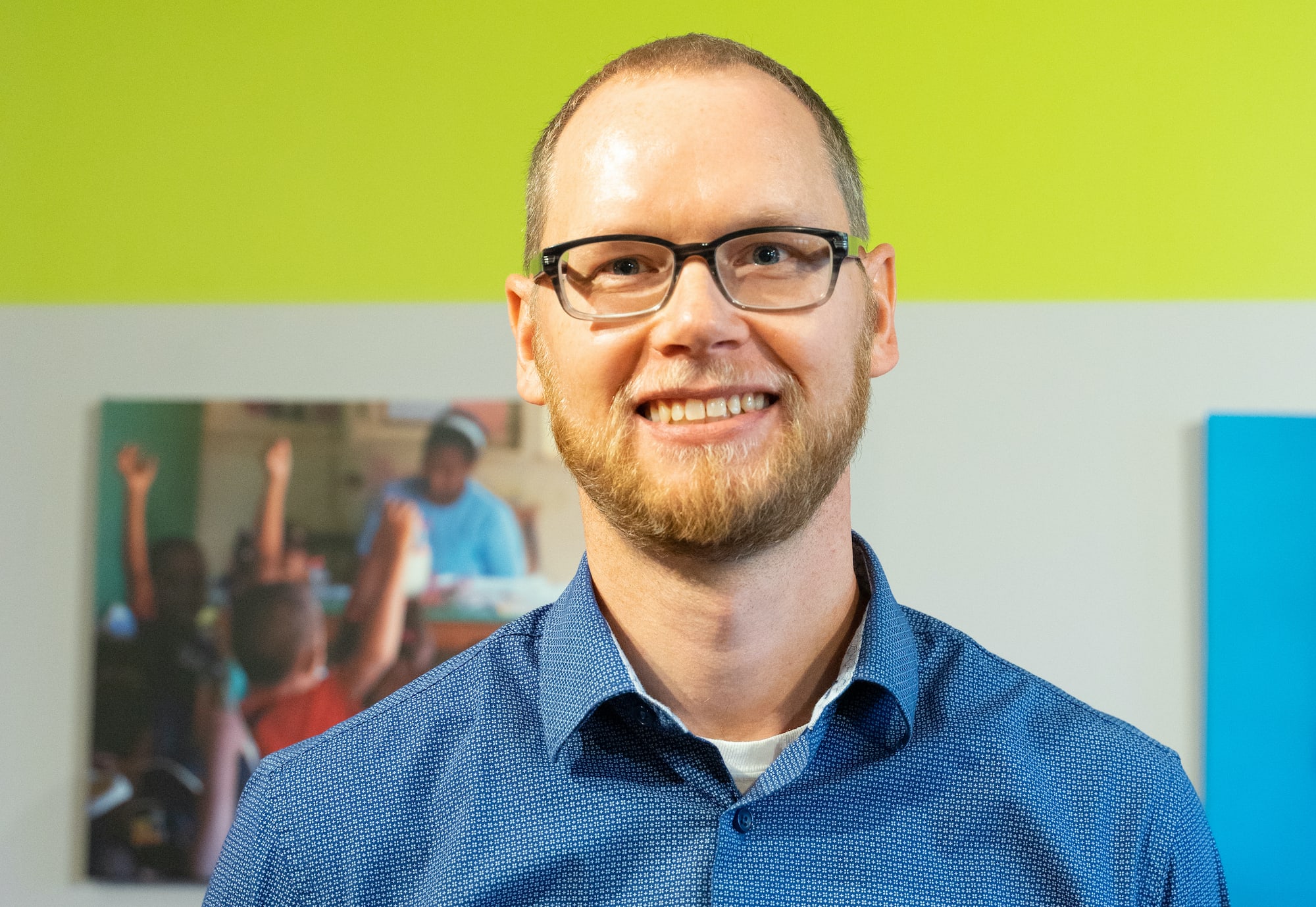 Alice created the award because of her own career as an educator and her experiences with exceptional educators from around the...
Read More
Today at EduDeo Ministries, we're remembering the life of Lesther Gonzales, EduDeo's long-time staff member in Nicaragua. Lesther passed away on December 7, 2021 from complications after contracting COVID-19. If you met Lesther over the last number...
Read More
As a result, we've been brought in – a team of six fourth-year students, all with different areas of...
Read More
Hello, hola and bonjour to everyone. This is a little bit of a different post today, since as I'm writing this, we are currently...
Read More
We arrived. Everything went well, minus one bag. It should arrive tomorrow or the next day. It is warm, and life is so different....
Read More