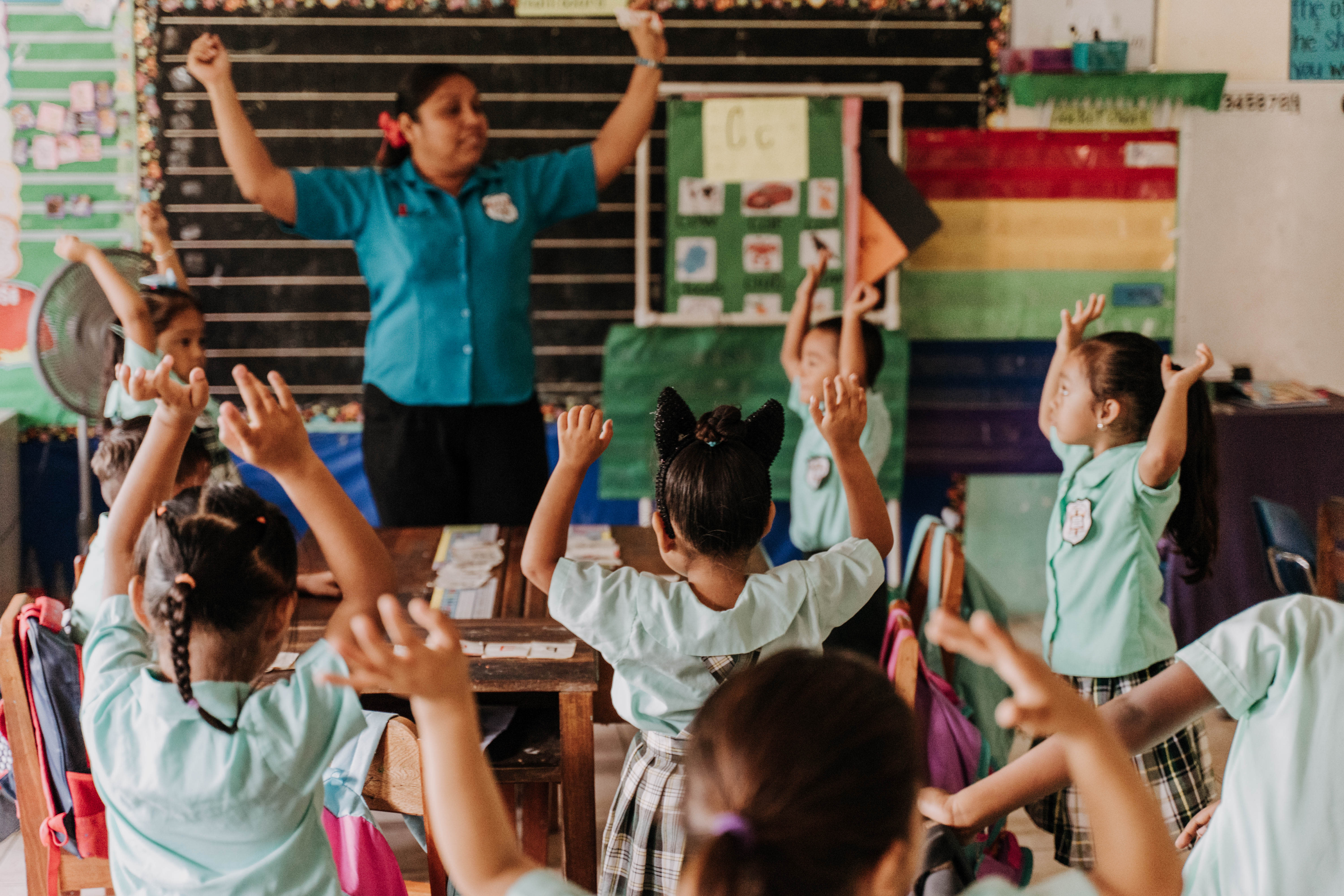 Hey Educators!
Congratulations on making it through the first three months of the school year! There have been more ups and downs than any other year, but we're constantly inspired by how you're rising to your calling as educators. You're doing a great job!
We hope by now you've had the opportunity to learn a little about our Annual Campaign with Canadian schools. The Education Formula: Multiply Her Effect is all about girls' education around the world - and how we in Canada can come alongside EduDeo's partners to make transformational, Christ-centred education accessible for both girls and boys.
New to the campaign? Watch an interview with our partners (and their students!) in the DR and Zambia: https://www.youtube.com/watch?v=V4DQhvRHv0
Keep reading for multi-grade lesson plans on girls' education, an update on classrooms around the world, and a link to our November webinar series.
READY-TO-TEACH LESSON PLANS FROM EDUDEO
With every edition of The Chrysalis, we share lesson plans to incorporate EduDeo's work and a global perspective into your classroom.
*NEW THIS MONTH: lesson plans are now tailored for BC, Alberta, and Ontario curriculum.
November's Lesson Plans: Girls' Education
When a girl receives an education, it's not just her that's impacted. She positively impacts her family, her community, and even her entire country - multiplying her effect over and over. In order for lasting transformation to take place, both boys and girls need access to education.
Introduce your students to the gender gap in education around the world - and how they can make a difference for good.
Download the lesson plans here:
https://documentcloud.adobe.com/link/track?uri=urn:aaid:scds:US:1cf47fb7-862b-482d-80d6-52234ba1e5a7
(plans are designed for grades 2, 3, 4, 6, & 8)
UPDATE: WHAT'S HAPPENING AROUND THE WORLD
Each edition of The Chrysalis features a short handout on what's happening with a few of EduDeo's partners.
November's Update: Students here in Canada will be surprised and excited to learn that students around the world are like them in a lot of ways. When it comes to both in-class learning and at-home learning during a pandemic, we all have so much in common.
Download the handout here:
https://documentcloud.adobe.com/link/track?uri=urn:aaid:scds:US:7e9e12ad-4b6e-4672-b1be-08ca294dd328
CATCH UP ON THE NOVEMBER WEBINARS
We've wrapped up our November webinar series, but you can still catch up and view them at any time! Find out how to engage with EduDeo, learn more about our passion for girls' education, and get ideas for how to promote a global perspective in your classroom.
View the webinars here:
https://www.youtube.com/playlist?list=PLWPElijFE3V9n3iAhY3nuRnzrCsXJnMN5


FOLLOW @edudeo_schools ON INSTAGRAM
Have you heard? We have a new Instagram account dedicated to Canadian schools and educators!
That's right - we're ready to engage with you, your school, and your class on social media. We're promoting EduDeo resources, events, ways to get involved, and so much more.
Follow us on Instagram: https://www.instagram.com/edudeo_schools/
INVITE LAURIE INTO YOUR CLASSROOM!
There are so many ways to involve EduDeo in your classroom, even while learning online. I'm eager to present to your class on a number of topics, including: poverty around the world, the importance of education, global citizenship, and EduDeo's work. Contact me to discuss what would suit your class and share any other ideas you might have!
Email Laurie: lkoning@edudeo.com or call: 289-880-4977
...
Read More
Phil will become the third Executive Director in the history of EduDeo Ministries (formerly Worldwide Christian Schools Canada), and will begin the transition to...
Read More
As a result, we've been brought in – a team of six fourth-year students, all with different areas of...
Read More
When you ask teachers and principals all across Nicaragua about these names, they recognize them immediately. These names bring...
Read More
Read More
We arrived. Everything went well, minus one bag. It should arrive tomorrow or the next day. It is warm, and life is so different....
Read More