2016 Registration Fees
Event

ends
May 31

ends
Sep 30

Full
Rate

1K
$17
$17
$17
5K
$45
$48
$50
10K
$50

$55

$60
1/2 Marathon
$80
$85
$90
Marathon
$95
$100
$105
Family Rate
$80
$90
$105
Frequently Asked Questions
Have a question? See our FAQS page for more information.
Family Rate
This is a great event to participate in as an entire family! Because of this, we have a special family rate for immediate family members only (see above). This includes 2 parents and any children 12 & under (does not include 1/2 or full marathon).
To register as a family, please have the main contact person for your family complete the online registration, selecting the family rate. You will soon receive an email with a form to be filled out with the names, ages, genders, event choices and race shirt sizes of all family members participating (keep an eye out for it). If you have any questions about registering as a family, please call our office at 905.387.9927.
Photo Gallery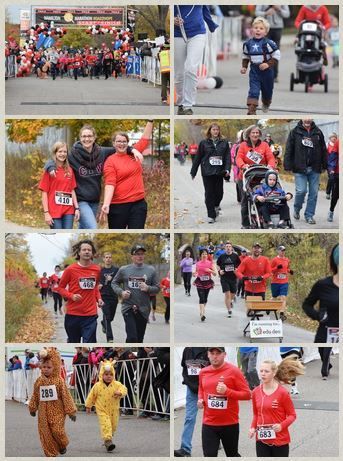 View more photos from Road2Hope events!