Run for enjoyment. Run for fitness. Run to make an impact.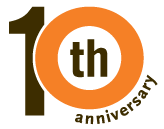 We are thrilled to have you run or walk on behalf of EduDeo Ministries at the 10th annual Road2Hope!
We are excited to be celebrating our 10th Road2Hope this year! It has been a remarkable journey, seeing the heart and passion to make an impact on the lives of children globally. We have experienced incredible growth over this past decade and we hope you will continue to join us!
Great things have small beginnings!
Great things have small beginnings and we love to celebrate each and every milestone. Check out this throwback to our first Road2Hope promotional video!
Road2Hope: Let's Fundraise!
Of course, the reason we all sign up for Road2Hope is because we want to support a cause we believe in while enjoying some fresh air. But, it doesn't hurt to have some incentives along the way!
Ask your friends, family and colleagues to sponsor your efforts. It helps if you share the goal amount that you are working towards. To help you set your goal, consider these incentives that we, in partnership with the Runner's Den, are offering to participants this year!
Race for free if you raise $250
Receive a $100 Runner's Den gift card if you raise $600
Families & Individuals who raise over $1000 will be entered in a draw to win more great prizes!!
More prizes to be added!!
We hope these incentives excite you and encourage you to take your pledge envelope with you everywhere and share your online profile with everyone you know.
What is Road2Hope: Hamilton?
Road2Hope: Hamilton is an exciting run/walk of hope. EduDeo Ministries partners with Runner's Den, who created this professional race to benefit local and global charities. Young or old, advanced or beginner, can run or walk with us to raise awareness of and funds for the ministry of EduDeo as we work to transform young hearts and minds with the Gospel message of hope through Christian education in developing countries.
Road2Hope takes place on the beautiful Hamilton Beach Recreation Trail, which stretches along the shore of Lake Ontario linking Hamilton to Niagara-on-the-Lake and includes beautiful views of the water as well as the green spaces and wetlands to the south.
What a blessing it is to be able to lace up a pair of running shoes and enjoy the privilege of running on paved walkways in a beautiful park! It is our hope and prayer that all those who take part in Road2Hope every year will be mindful of the children in developing countries for whom life can be a painful and challenging road. Road2Hope is a fun, healthy, and community-building way to play a role in enhancing their lives.
If you are interested in learning more about Road2Hope: Hamilton, please contact our office.
Not a runner? Volunteer!
Not interested in running but looking for some way to still be a part of this great day? Look no further. EduDeo is in need of a number of volunteers to help in various ways. Send us a note at info@edudeo.com or give us a call at 905.387.9927. We praise God for great community effort!
Road2Hope 2014 Was A Great Success Thanks to You!
November 1-2, 2014 was an incredible day as runners came together to be challenged while making a difference. Seeing everyone come together to do something for a great cause was an inspiration to us all. For a second year in a row we had a record number of participants run/walk with EduDeo Ministries, which resulted in over $86,000 for the development of Christ-centred education globally!
If you participated in last year's race you can check your race times here. Just select the event you participated in. Photos from the event can be seen on our Road2Hope Photo Gallery and in HM Road2Hope albums.