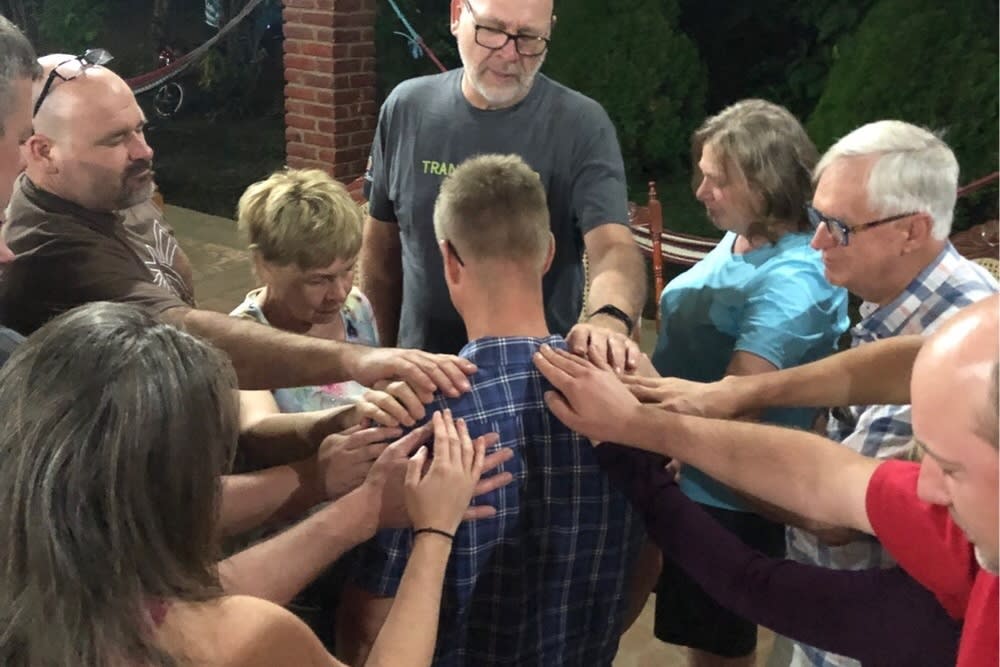 In 2010, God led ClearView to "adopt" Nicaragua as our country to develop an ongoing missional relationship with. Along with multiple youth and adult mission trips, ClearView supports two missionaries who have offices in the Nehemiah Center where our HANDS team is staying. We were privileged to spend time with both of these men and their families.
Mark VanderWees is a Country Consultant for World Renew. When asked what gave him the most meaning in his work, he shared that he is so thankful for being able to build capacity in his six para-church development partners - working in areas such as health, (HIV/AIDS), gender violence, conservation agriculture and infrastructure for water delivery (our youth team helped with this!).
Yesterday's blog mentioned our visit with Steve Holtrop who works with Resonate Global Missions. Building healthy churches is one of his passions and in this he does training for all interested denominations on Bible literacy, leadership, child protection and how a community can best respond to people in need.
Both families had to leave Nicaragua for a time during the height of the unrest but have returned to Nicaragua to bravely and faithfully follow God's calling. We were pleased to be able to pray for them. Furthermore, we were so moved to hear that we were of great encouragement to them: the first team to come in nine months!
The ClearView HANDS team will be working at Colegio Cristiano Nueva Vida (New Life Christian School), in Ciudad Sandino, Managua. to build two...
Read More
The Clearview Hands Team has arrived safely in Nicaragua! We met this morning in the Clearview parking lot, huddling in the freshly fallen...
Read More
Signing off.... Derek
Read More
Read More
Read More
Read More
Read More
Knowing them has changed us and enriched our lives - thank...
Read More
Yesterday was the last day at our work site. Although the project is far from finished we were privileged to be part of preparing...
Read More
This was an Edu-Deo mission trip. Edu-Deo is committed to seeing communities transformed by the gospel of Jesus Christ and doing their part in...
Read More
Read More