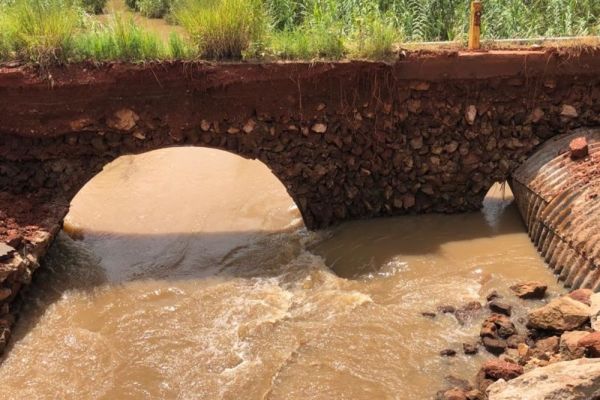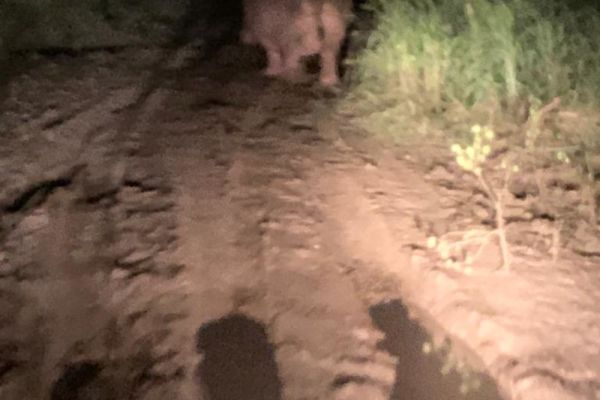 (Late blog due to long travel day!- we traveled to the game park))
It was a travel day with several challenges. But, I don't think that's not to be expected. It's Africa, and that's life here. We needed to deal with some minor car trouble that had us travel carefully (which is not necessarily a bad thing). Then we had another bridge out and needed to transfer from one vehicle to another and then ride the last 15 k in an open top Jeep.
While we were trying to get to the lodge, the road was washed out and we needed to go around as the water was to deep for our Jeep. Then when we had to slow down for a hippo on the bush trail, we got high centred in the ruts! Luckily, our luggage was coming behind us in another truck driven by Soldier. (At least that's what he likes to be called.) He was able to hook a strap on and pull us out backwards. Then we got stuck again (!!) when a 3rd truck showed up with 7 guys and pushed and pulled until we were finally through the mud hole.
The joy of our group through all of our trials was shown by our Zambian singing of This is the day the Lord has made!
We give thanks for safety and Gods protective hand each day.
Hope 7
4:30 am mst During the night it poured at the Croc Valley Lodge where the team was staying. Given the challenges we had...
Read More
So, today started out like our typical work day. Leave the compound somewhere between 7:45 & 8:45 am, travel for an hour & 40...
Read More
Hello from Zambia! The team has arrived on time, intact, and luggage in-tow. We arrived generally under-slept, but in good spirits. We have a...
Read More
Today was our first day at the job. It was tough work too! When we arrived at Chasefu we got an amazing greeting from...
Read More
The morning started off with pretty much all of us being awake at around 4:00-4:30 a.m. Just still trying get over the different...
Read More
Day 4 for the Hope 7 HANDS team was filled with the spray of concrete, the taste of nshima, and the patter of rain...
Read More
It was another good day at work. Not a lot to report, but we did do quite a bit of parging. We started on...
Read More
Another beautiful day in Zambia! The rainy season ends at the end of February and it felt like it today. Just a few little...
Read More
Well day seven has come and almost gone. The Landcruiser was the transportation of the day again so the southern regions of the anatomy...
Read More
After a long, full and blessed week we finally reached God's day, a day of well-deserved rest. We started with a delicious breakfast prepared...
Read More
Before going to bed last night, we had the suspicion that it was going to be a rainy morning - and it was. Really...
Read More
For today's blog our group has taken a different approach... popcorn style. Each of us took a turn to write this blog one sentence...
Read More