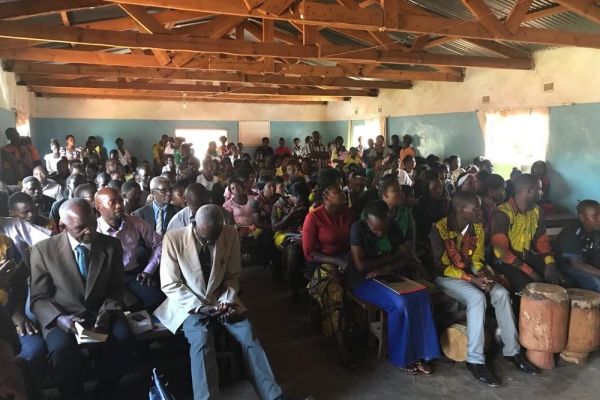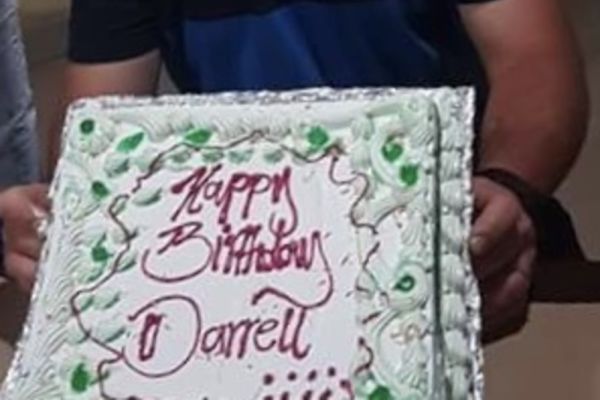 Sunday Feb.25
We have been in Africa for a week! Zambia has been more than what we expected, especially for us first timers. We are thankful for Sunday and a day of rest. We arrived at a local CCAP (Central Church of Africa Presbyterian) at 8am for a TWO hour English church service - for us and those of you reading this that are CRC'ers it's hard to wrap your head around. Our team had an opportunity to introduce ourselves, sing for the congregation, and then listen to the sermon. The English service was followed by the Chinyanja service where we were blessed by more beautiful singing! Possibly just a small glimpse of the choirs in heaven! There was some serious talent in that group of singers. That service was a whopping THREE hours. We again partook in introductions and singing, but snuck out just before the sermon since it was not English.
We enjoyed a relaxing afternoon where some of us let our competitive spirits shine through in card games - the men are still duking out their last hand to determine the winner.
Today's highlight was celebrating Darrell's birthday! We discussed that it may have been the first birthday celebrated in Africa from one of the groups ever! (Correct us if we're wrong!). Collins was able to find a delicious birthday cake to commemorate the event! Happy birthday, Darrell!
We continue to thank you for your prayers. We have been healthy, happy, and in good spirits. We also appreciate your comments on the blog and were able to take some time this morning to read through them. Pray for us as we enter the remaining week of our journey that we continue to bless and be blessed by these beautiful people.
Read More
First day at Ikwele primary school. We started with a short 45 minute bus ride and our breakfast was served at the school. After...
Read More
Today was our first full day of work. This morning we got to meet the chief of the chiefdom the school is in. He...
Read More
Today was a day for visiting and driving. Hit the road at seven sharp and had a quick breakfast at the job site. Dorthy...
Read More
We decided to give today the theme of "FUN". It was a day of work, but also a day to interact and encourage the...
Read More
Saturday Feb. 24 This morning we awoke to a bit of a drizzle, no more of the torrential downpour of the night before....
Read More
Today was back to work again after a day of worship and resting. We started the day with breakfast at the site and then...
Read More
Read More
This morning we had the privilege to visit another CCAP school, one in Kchele, on our way to Ikwele. It was encouraging to see...
Read More
Today was a day that we were looking forward to with some anticipation. We were at the South Lilongwe National Park! We started our...
Read More
Well Hope 5 Hands Team is home safe. Thanks for your prayers and support. God was good to us! We had safety on...
Read More