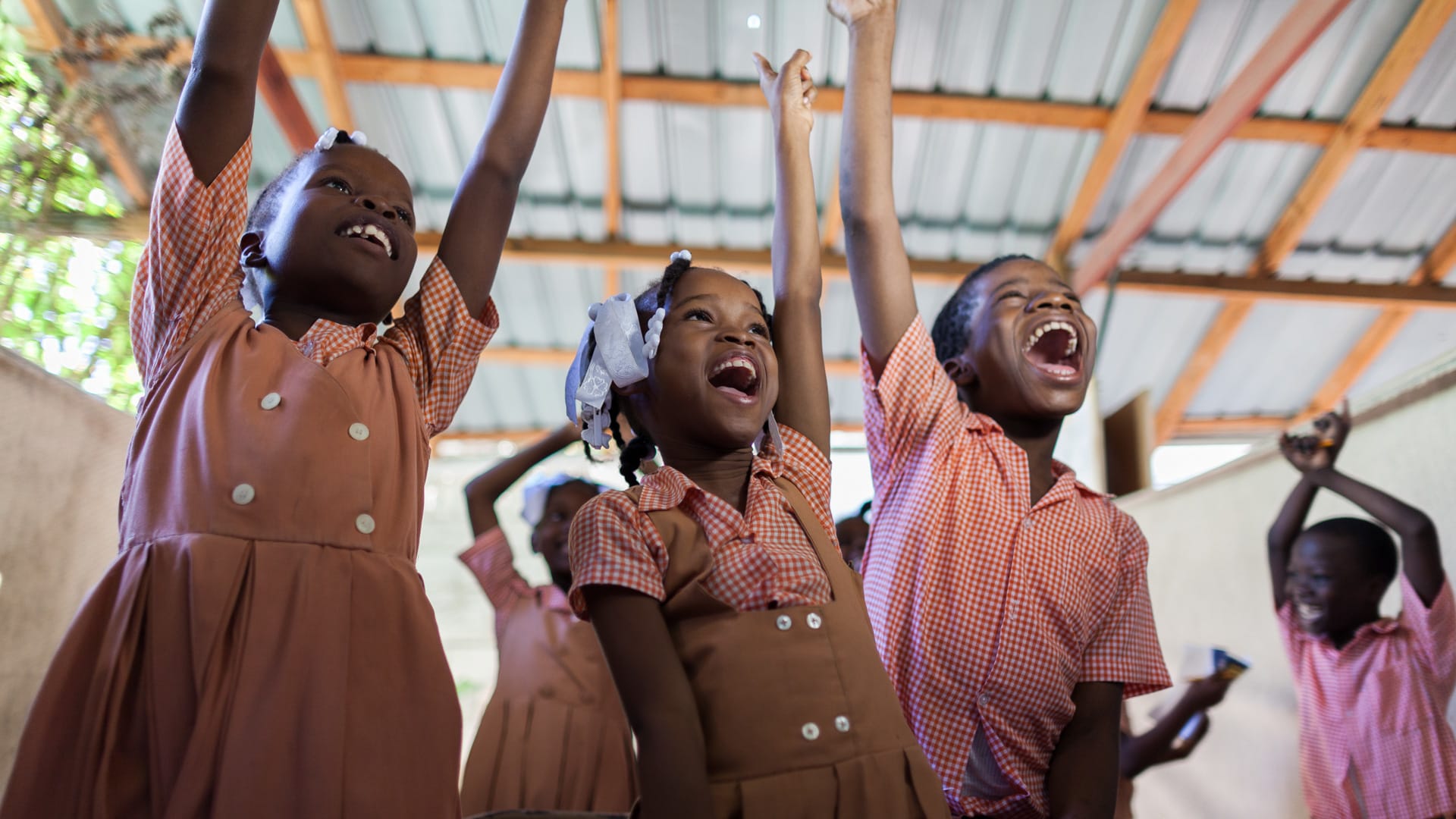 Hey Educators,
Have you ever thought about the purpose of celebration? Do you consider it to be a spiritual discipline?
Throughout the Bible there are many examples of God's people taking time to celebrate. For example, in Ezra the Israelites celebrated before, during and after the rebuilding of the temple. It was a public celebration, involving everyone in the community, that gave God the glory for his blessing on their work. Celebrations were commanded by God for His glory and our good.
This issue of The Chrysalis is about celebration. The activities help us celebrate similarities and differences, and the fall overview celebrates partnerships with Canadian schools. We want to acknowledge what God has been doing as well as encourage and inspire you for your work ahead.
READY-TO-TEACH LESSON PLANS FROM EDUDEO
With every edition of The Chrysalis, we share lesson plans to incorporate EduDeo's work and a global perspective into your classroom.
*Lesson plans are tailored for BC, Alberta, and Ontario curriculum*
February's Lesson Plans: Appreciating Similarities & Differences
We know God made families, communities, and countries across the world different from each other, but do we take time to look at the details? And what about what makes us similar to each other? Encourage your students to appreciate and celebrate our global similarities and differences with February's lesson plans.
Download the lesson plans here:
https://edudeo.com/storage/documents/February%202021%20Activity%20Overview.pdf
(This edition's plans are suggested for grades 2 & 3, but can be adapted for any grade level!)


ACTIVITY: PRAY FOR OUR PARTNERS
Whether we live in Canada, Nicaragua, Burkina Faso, or anywhere else around the world, we are part of a global family in Christ. Give your students an interactive way to pray for students and communities around the world with this activity sheet.
Download the activity sheet here:
https://edudeo.com/storage/documents/Prayer%20Activity.pdf
UPDATE: WHAT'S HAPPENING IN CANADIAN CLASSROOMS
February's Update: EduDeo works with you, your classroom, and your school in creative ways that work best for you. Check out this month's update on how classrooms around Ontario are incorporating a global perspective.
See a project that appeals to you? Connect with me so we can implement it in your classroom too!
Download the handout here:
https://edudeo.com/storage/documents/Inspiring%20Stories%20from%20Classrooms.pdf


INVITE ME INTO YOUR CLASSROOM!
There are so many ways to involve EduDeo in your classroom, even while learning online. I'm eager to present to your class on a number of topics, including: poverty around the world, the importance of education, global citizenship, and EduDeo's work. Contact me to discuss what would suit your class and share any other ideas you might have!
Email Laurie: lkoning@edudeo.com or call: 289-880-4977


FOLLOW @edudeo_schools ON INSTAGRAM
Have you heard? We have an Instagram account dedicated to Canadian schools and educators!
That's right - we're ready to engage with you, your school, and your class on social media. We're promoting EduDeo resources, events, ways to get involved, and so much more.
Follow us on Instagram: https://www.instagram.com/edudeo_schools/


CATCH UP ON THE NOVEMBER WEBINARS
Back in November 2020, we held 4 webinars and you can still view them at any time! Find out how to engage with EduDeo, learn more about our passion for girls' education, and get ideas for how to promote a global perspective in your classroom.
View the webinars here:
https://www.youtube.com/playlist?list=PLWPElijFE3V9n3iAhY3nuRnzrCsXJnMN5
Phil will become the third Executive Director in the history of EduDeo Ministries (formerly Worldwide Christian Schools Canada), and will begin the transition to...
Read More
As a result, we've been brought in – a team of six fourth-year students, all with different areas of...
Read More
When you ask teachers and principals all across Nicaragua about these names, they recognize them immediately. These names bring...
Read More
We've compiled tips and instructions from educators, EduDeo staff, and best practices all to make your fundraising & events with...
Read More
We arrived. Everything went well, minus one bag. It should arrive tomorrow or the next day. It is warm, and life is so different....
Read More