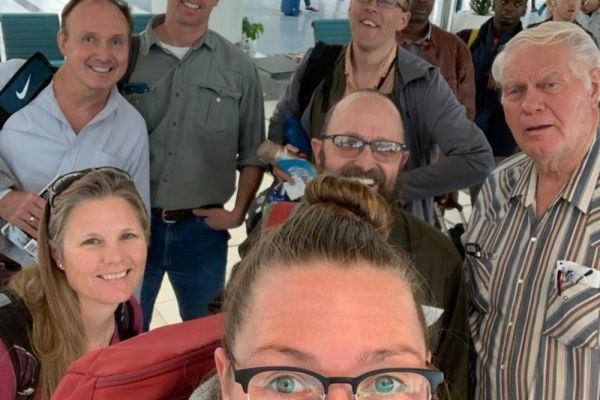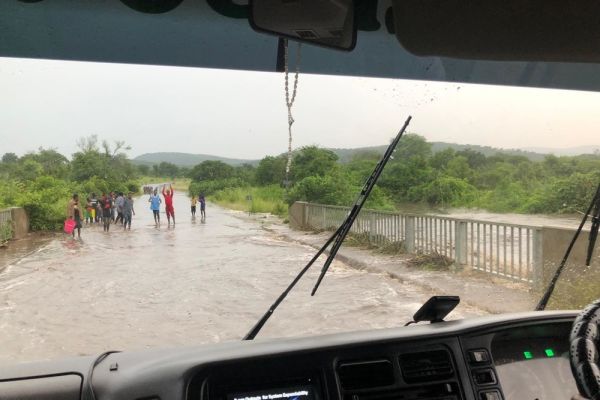 Hello from Zambia! The team has arrived on time, intact, and luggage in-tow. We arrived generally under-slept, but in good spirits. We have a small team of 7, as unfortunately 2 of our members had to cancel last minute for family and health concerns. Please join us in keeping them in our prayers, and may God provide and support them both and their families during this time.
Last night we stayed in a guest compound outside of Lusaka. After ~45 hours of travelling, all of us were happy to have running water and a place to sleep horizontally. It allowed for a brief introduction to some cultural music and food, but mostly a good sleep and a fresh start for the experience.
Today is Sunday for us and we are travelling from Lusaka, the capital city of Zambia, to Lundazi which is where we will be stationed for our time here. All of us are excited to see some of the country by road, and are all anxiously waiting for our first animal siting! So far we are in awe of the lushness of this country, and vast amount of bricks and roadside stands.
In our devotional last night we talked about answering God's call to service and allowing God to work though us. Sometimes the outcome is known, but we need to continue to have faith and march-on in the name of Jesus. We've all taken that first step in faith to answer the call and begin this journey. Now we need to continue to be open and willing to perform God's work here in Zambia. We pray that our efforts will be pleasing to God and will be well received.
Please join us from home in praying for continued health and safety, and for allowing us to continue to answer God's calling and to grow in our faith. Thank you for the support from afar, it is felt and appreciated.
With love and in Christ,
The HOPE 7 Team
Taylor, Jerry, Bill, Lisa, Nico, Nathaniel, and Reece
4:30 am mst During the night it poured at the Croc Valley Lodge where the team was staying. Given the challenges we had...
Read More
So, today started out like our typical work day. Leave the compound somewhere between 7:45 & 8:45 am, travel for an hour & 40...
Read More
Today was our first day at the job. It was tough work too! When we arrived at Chasefu we got an amazing greeting from...
Read More
The morning started off with pretty much all of us being awake at around 4:00-4:30 a.m. Just still trying get over the different...
Read More
Day 4 for the Hope 7 HANDS team was filled with the spray of concrete, the taste of nshima, and the patter of rain...
Read More
It was another good day at work. Not a lot to report, but we did do quite a bit of parging. We started on...
Read More
Another beautiful day in Zambia! The rainy season ends at the end of February and it felt like it today. Just a few little...
Read More
Well day seven has come and almost gone. The Landcruiser was the transportation of the day again so the southern regions of the anatomy...
Read More
After a long, full and blessed week we finally reached God's day, a day of well-deserved rest. We started with a delicious breakfast prepared...
Read More
Before going to bed last night, we had the suspicion that it was going to be a rainy morning - and it was. Really...
Read More
(Late blog due to long travel day!- we traveled to the game park)) It was a travel day with several challenges. But, I...
Read More
For today's blog our group has taken a different approach... popcorn style. Each of us took a turn to write this blog one sentence...
Read More